We are a company with 30 plus years of experience in the Turf Industry. Our mission is to supply our customers with the highest quality turf. With the growing demands on turf, Saint Johns Turf Care brings a NEW school way of managing turf.
Awards and recognitions. The salesman and consultant for the 2014 Collage Football Field of the Year.
Environmentally friendly. Saint Johns Turf Care aim to be good stewards of the fields that we manage. We only use the highest quality fertilizers and chemicals on the fileds. In doing so, this allows us to only use a small amount of product with positive effects. Our goal is to be the least harmful to the environment as we can while suppling a great product.
Our commitment to sustainability. We use the newest products and technologies to counter the effects of today's demands on the turf. With the use of these products, the turf is able to put back into the plant what the height of cut and heavy traffic takes out.
The team that cares. Our goal is to make the highest quality and safest playing surface for athletes to perform on. Saint Johns Turf Care will take the nessacery steps to ensure that their customers are satisfied.
School Systems. We are an approved vendor for St Johns County School system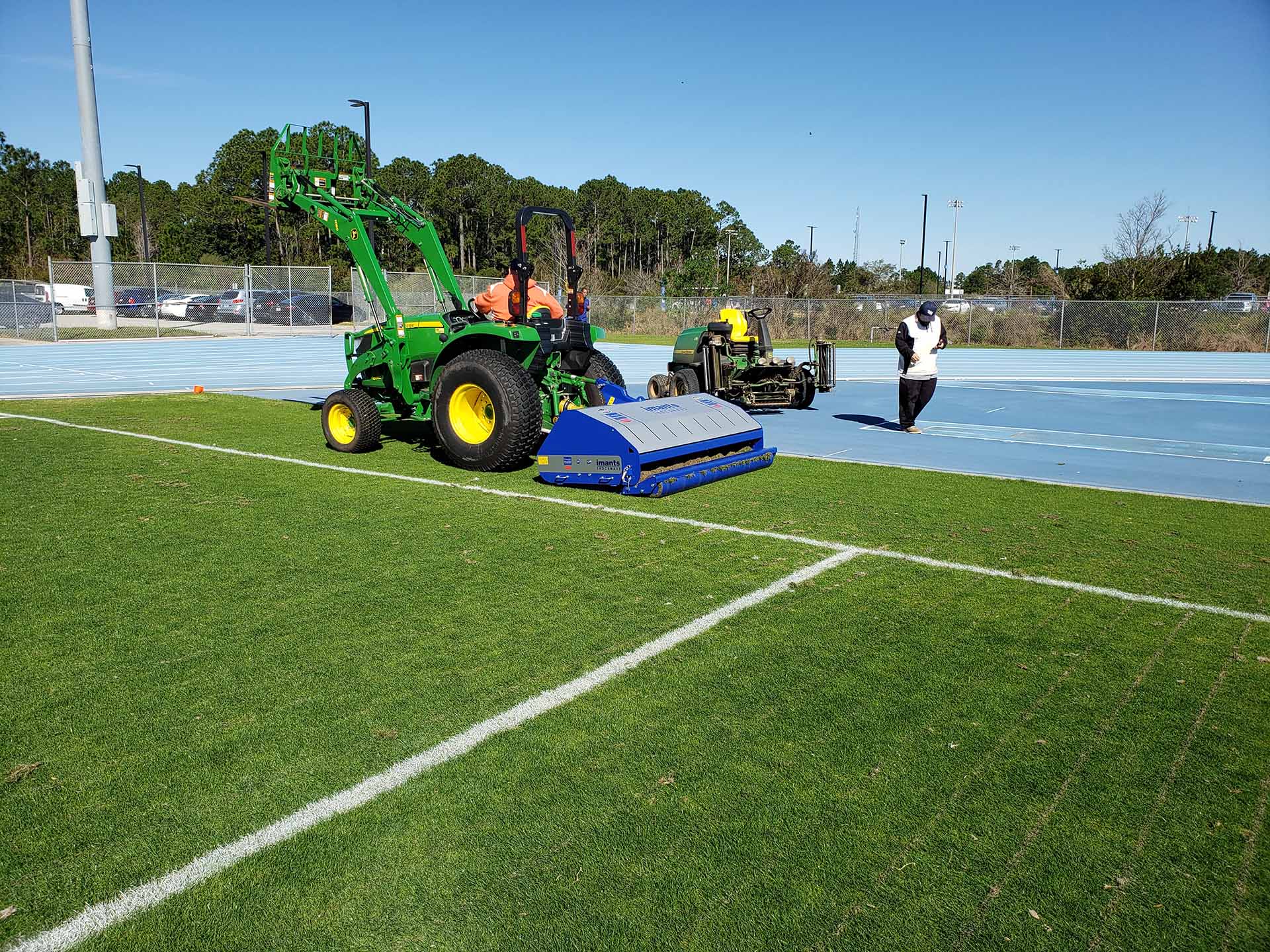 Equipment

Sales

We are committed to providing our customers with only the finest turf care equipment.